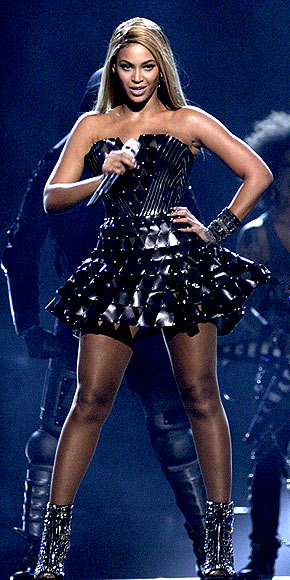 Music's fiercest lady toughened up for the Grammys stage, shaking her million-dollar curves in an Atelier Versace leather dress composed entirely of tiny triangles studded together
at
each corner.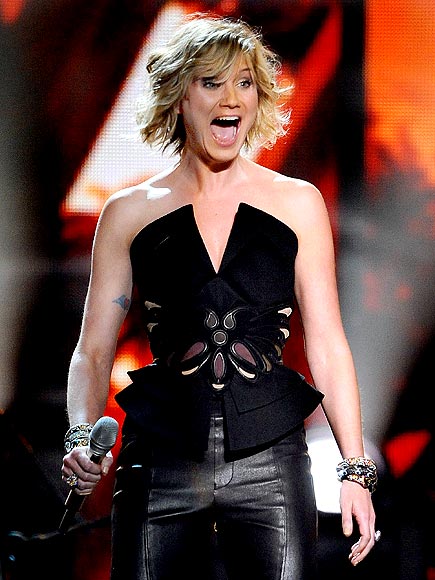 She might be one of country's biggest stars, but there was nothing down-home about the skin-tight leather pants and mirrored black bustier that the Sugarland singer rocked for
he
r Grammys performance with Bon Jovi.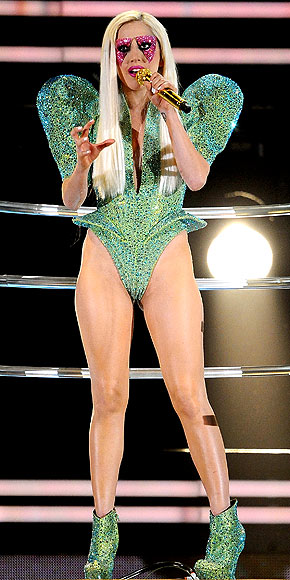 For anyone else, hitting the stage in a bejeweled sea-foam leotard with linebacker shoulders, matching booties and hot-pink eye patches would guarantee most outrageous status. But this is Lady Gaga – and we're seeing more subtley than crazy here, thanks to Giorgio Armani, who custom-designed the ensemble.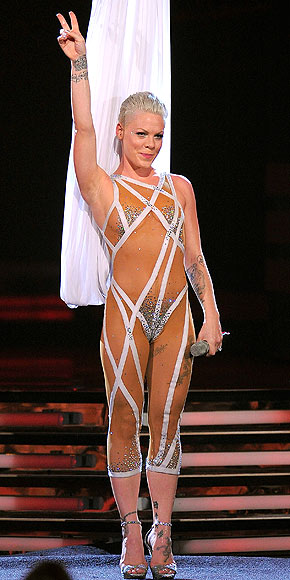 Pink might have hit the carpet in a gown that whispered Old Hollywood, but onstage she was back to her shock tactics, spiraling overhead in a nearly nude bodysuit wrapped in elastic bands and a strategic sprinkling of jewels.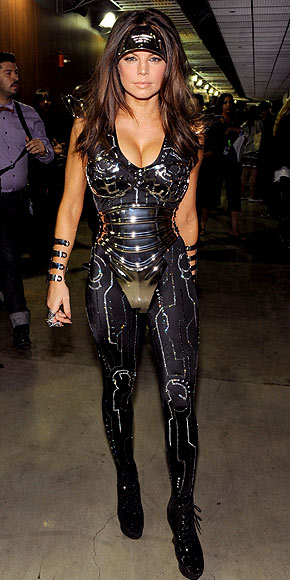 So what could possibly out-gaga Lady Gaga? The super sci-fi stylings of Fergie ! Think Tron meets Wonder Woman: a sequined skin-tight bodysuit with reflective arm cuffs, a visor headband and a futuristic girdle by designer B Ackerlund. The only thing missing? A lasso.
pvc mini dresses