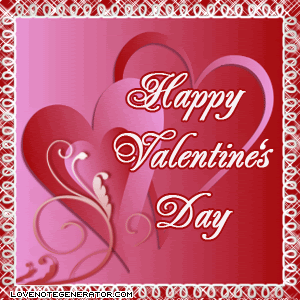 With the start of February hundreds and hundreds of people are wondering what would be the best gift for their loved one.
The most important thing on Valentines day is giving! Because giving is receiving!
Here are a few Valentines day ideas 2010:
Love messages - that may sound stupid for one and adorable for somebody else, so, send a love quote if you think your half will be happy with..
Give him/her a flowers - at least one flower. One flower may cost nothing, but means a lot (for some people even more than fancy holiday)
Give him/her a surprise private party in nice hotel room (or even at your home), decorated with hearts, or flowers, or candles,... Make your spouse screaming from pleasure and happiness.
Give him/her a romantic and relaxing holiday
Or just give him/her plenty of your LOVE! If you can't spent hundreds of dollars for one day, this will do an amazing job!
Happy Valentines day!