The Twilight star Kristen Stewart is a fashion disaster, according to bunch of online fashion magazines..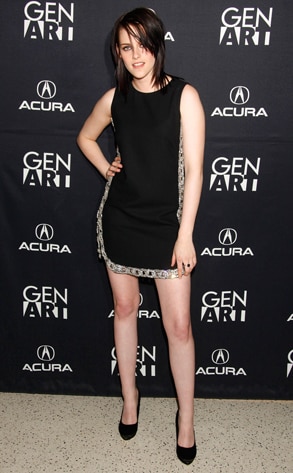 Seem like Stewart is perfect for Bella Swan.. :)
I can totally agree - Everyone to his taste! But miss Stewart is just shocking every time I see her.
I don't pretend to be proficient in fashion world, but anyways...
The picture of her that I found today was at
eonline
. And they said that Kristen had has a progress, because she had learned to be more comfortable with all this posing for pictures..
If you ask me, she is boring with that depressing face all the time. Her fashion taste is without questions.
I saw a interview with Stewart and she said that she is loving the old fashion sneakers and clothes, which explained why she dress her self like that.. :)
Apparently I don't know nothing about fashion and I will be quiet :)
Can't wait till 2011 to see Breaking Dawn (which is the best book of all four)
See also:
Summer Wedding Dresses 2010
|
Prom Shoes 2010